CROSSROADS Language Studio's Newsletter October, 2021 AUTUMN TRADITIONS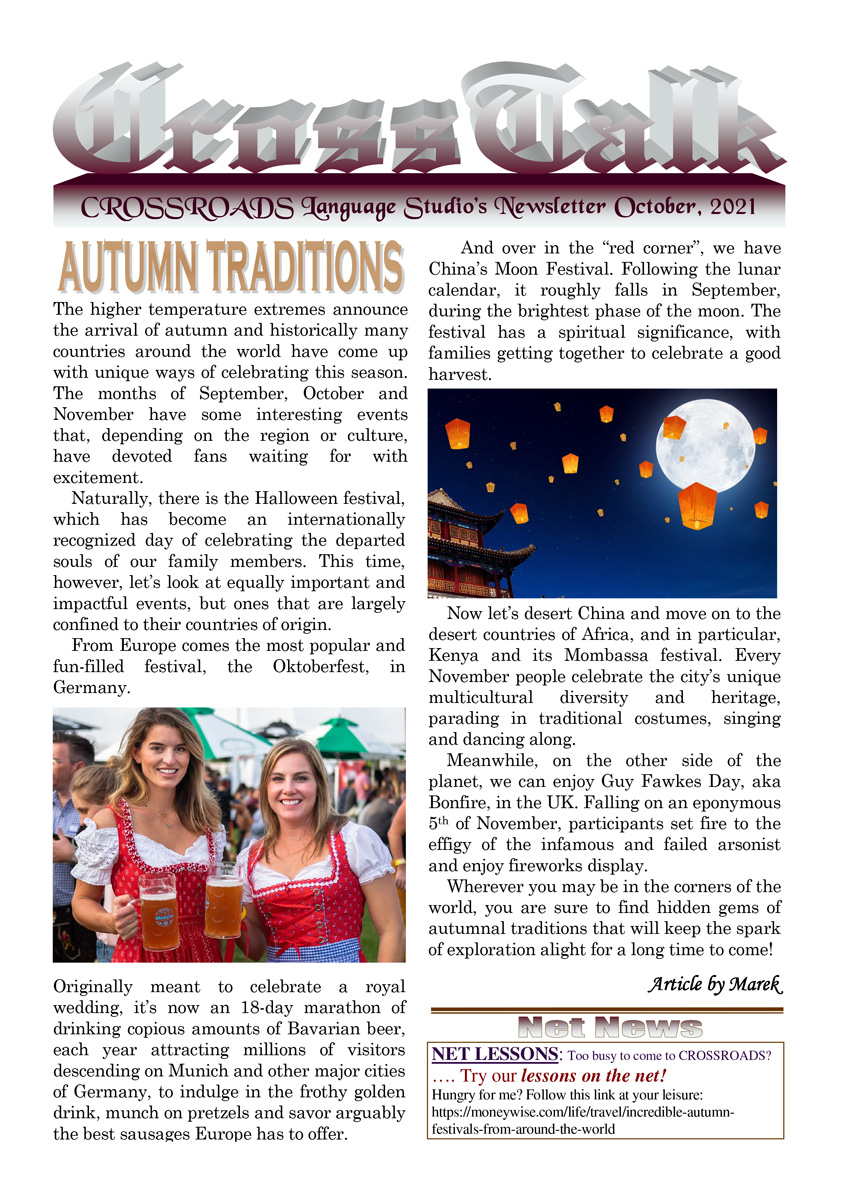 The higher temperature extremes announce the arrival of autumn and historically many countries around the world have come up with unique ways of celebrating this season. The months of September, October and November have some interesting events that, depending on the region or culture, have devoted fans waiting for with excitement.
Naturally, there is the Halloween festival, which has become an internationally recognized day of celebrating the departed souls of our family members. This time, however, let's look at equally important and impactful events, but ones that are largely confined to their countries of origin.
From Europe comes the most popular and fun-filled festival, the Oktoberfest, in Germany.
Originally meant to celebrate a royal wedding, it's now an 18-day marathon of drinking copious amounts of Bavarian beer, each year attracting millions of visitors descending on Munich and other major cities of Germany, to indulge in the frothy golden drink, munch on pretzels and savor arguably
And over in the "red corner", we have China's Moon Festival. Following the lunar calendar, it roughly falls in September, during the brightest phase of the moon. The festival has a spiritual significance, with families getting together to celebrate a good harvest.
Now let's desert China and move on to the desert countries of Africa, and in particular, Kenya and its Mombassa festival. Every November people celebrate the city's unique multicultural diversity and heritage, parading in traditional costumes, singing and dancing along.
Meanwhile, on the other side of the planet, we can enjoy Guy Fawkes Day, aka Bonfire, in the UK. Falling on an eponymous 5th of November, participants set fire to the effigy of the infamous and failed arsonist and enjoy fireworks display.
Wherever you may be in the corners of the world, you are sure to find hidden gems of autumnal traditions that will keep the spark of exploration alight for a long time to come!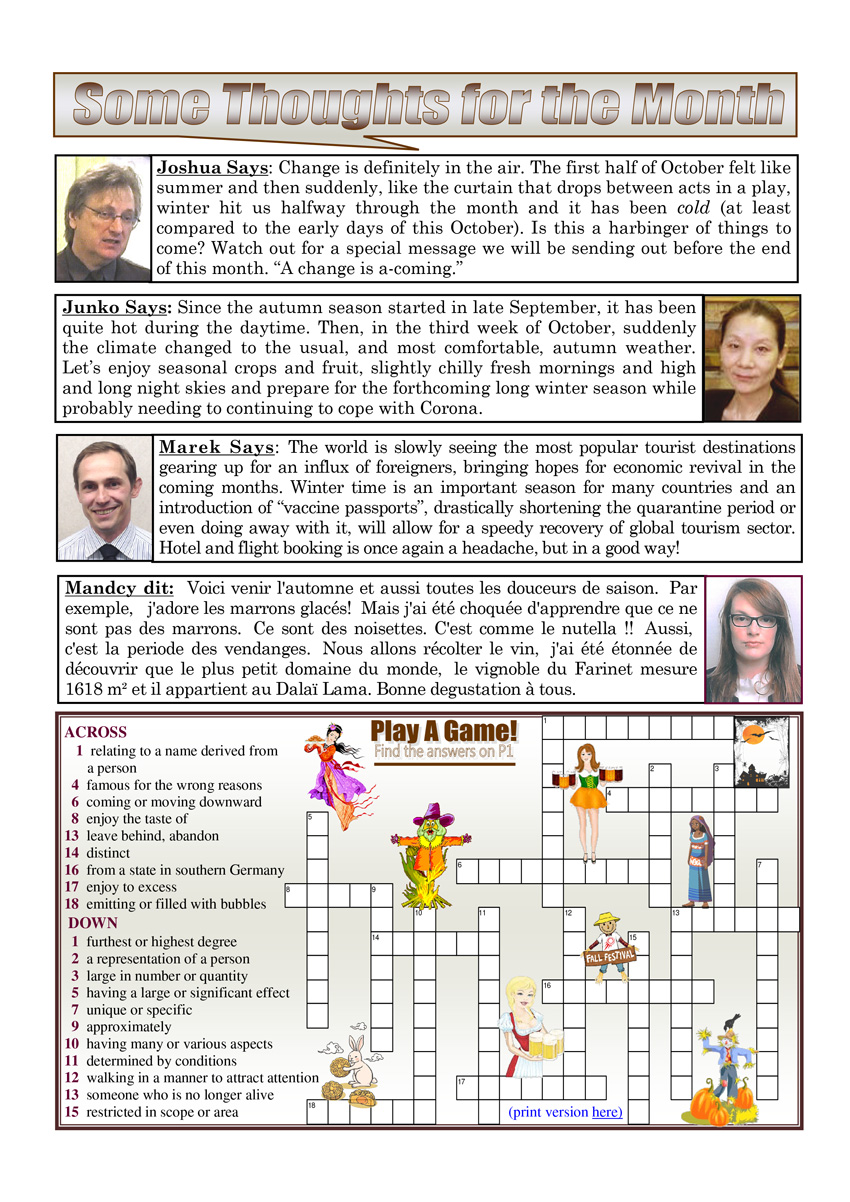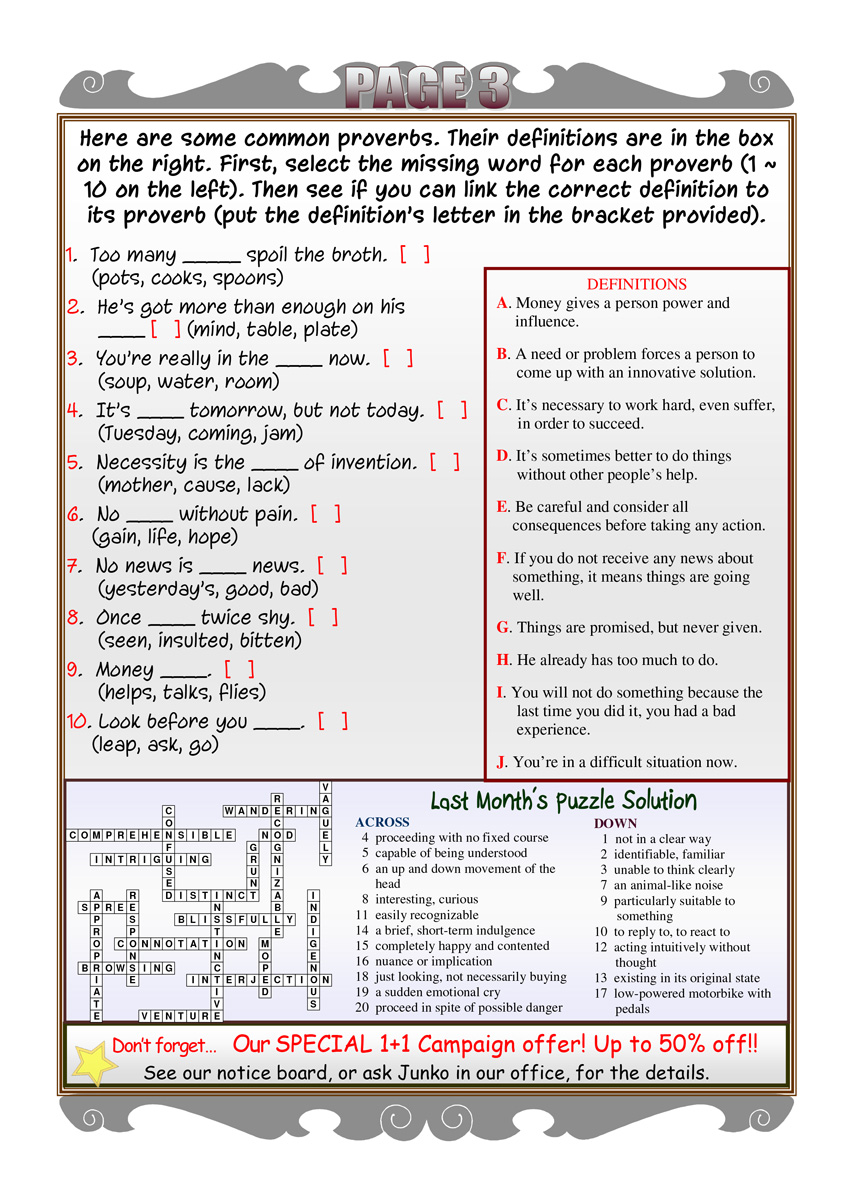 CROSSROADSのNews letterをPDFでダウンロード
CROSSROADSのスタッフから、最新のトピックスやメッセージなどを毎月お届けしています。クロスワードパズルなどのコーナーもあります。