CROSSROADS Language Studio's Newsletter June , 2020 Green thumbs-up!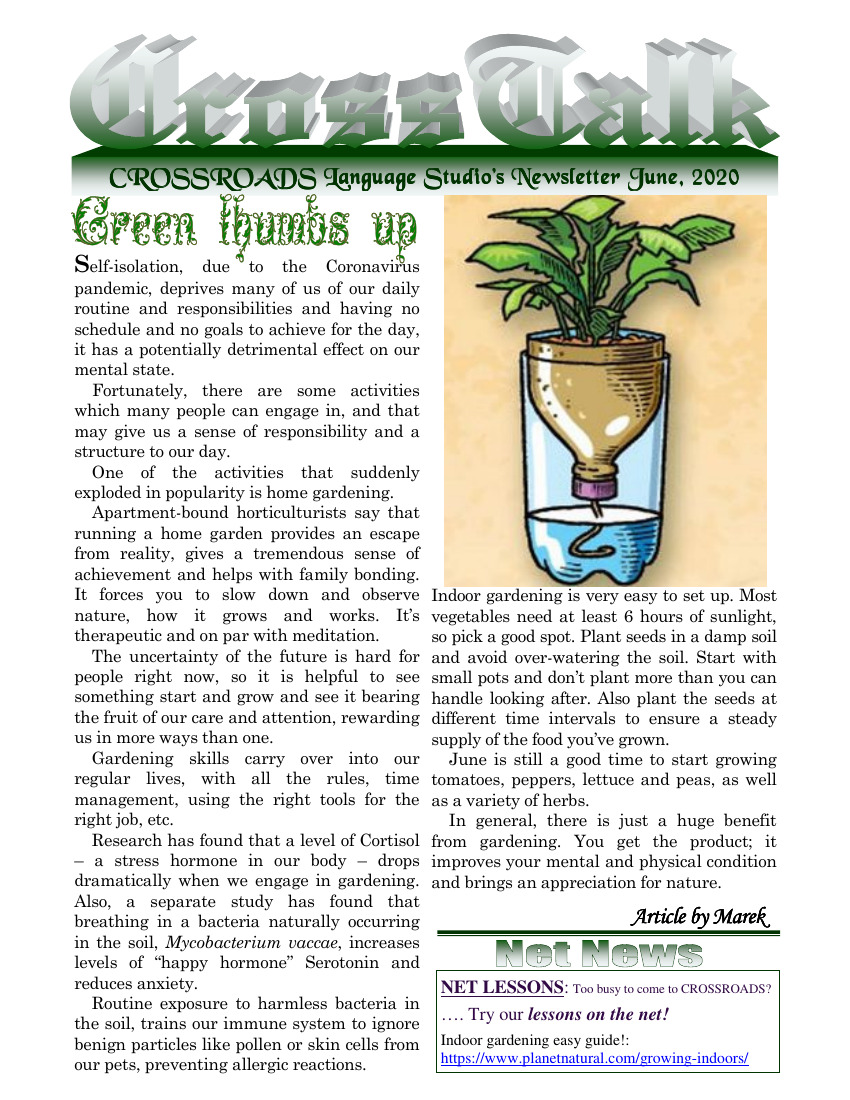 S elf-isolation, due to the Coronavirus pandemic, deprives many of us of our daily routine and responsibilities and having no schedule and no goals to achieve for the day, it has a potentially detrimental effect on our mental state.
Fortunately, there are some activities which many people can engage in, and that may give us a sense of responsibility and a structure to our day.
One of the activities that suddenly exploded in popularity is home gardening.
Apartment-bound horticulturists say that running a home garden provides an escape from reality, gives a tremendous sense of achievement and helps with family bonding. It forces you to slow down and observe nature, how it grows and works. It's therapeutic and on par with meditation.
The uncertainty of the future is hard for people right now, so it is helpful to see something start and grow and see it bearing the fruit of our care and attention, rewarding Ella us in more ways than one.
Gardening skills carry over into our regular lives, with all the rules, time Janis management, using the right tools for the right job, etc.
Research has found that a level of Cortisol – a stress hormone in our body – drops dramatically when we engage in gardening. Also, a separate study has found that breathing in a bacteria naturally occurring in the soil, Mycobacterium vaccae, increases levels of "happy hormone" Serotonin and reduces anxiety.
Routine exposure to harmless bacteria in the soil, trains our immune system to ignore benign particles like pollen or skin cells from our pets, preventing allergic reactions.
ペットボトル 水栽培
Indoor gardening is very easy to set up. Most vegetables need at least 6 hours of sunlight, so pick a good spot. Plant seeds in a damp soil and avoid over-watering the soil. Start with small pots and don't plant more than you can handle looking after. Also plant the seeds at different time intervals to ensure a steady supply of the food you've grown.
June is still a good time to start growing tomatoes, peppers, lettuce and peas, as well as a variety of herbs.
In general, there is just a huge benefit from gardening. You get the product; it improves your mental and physical condition and brings an appreciation for nature.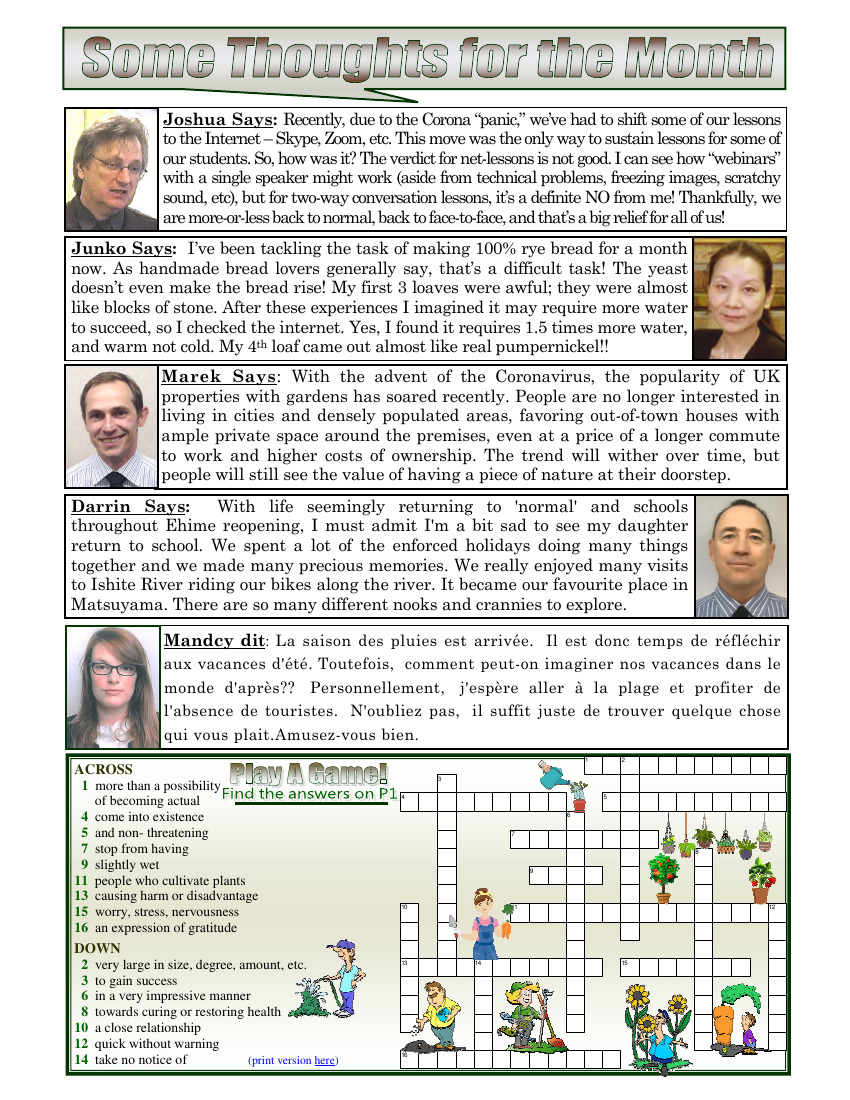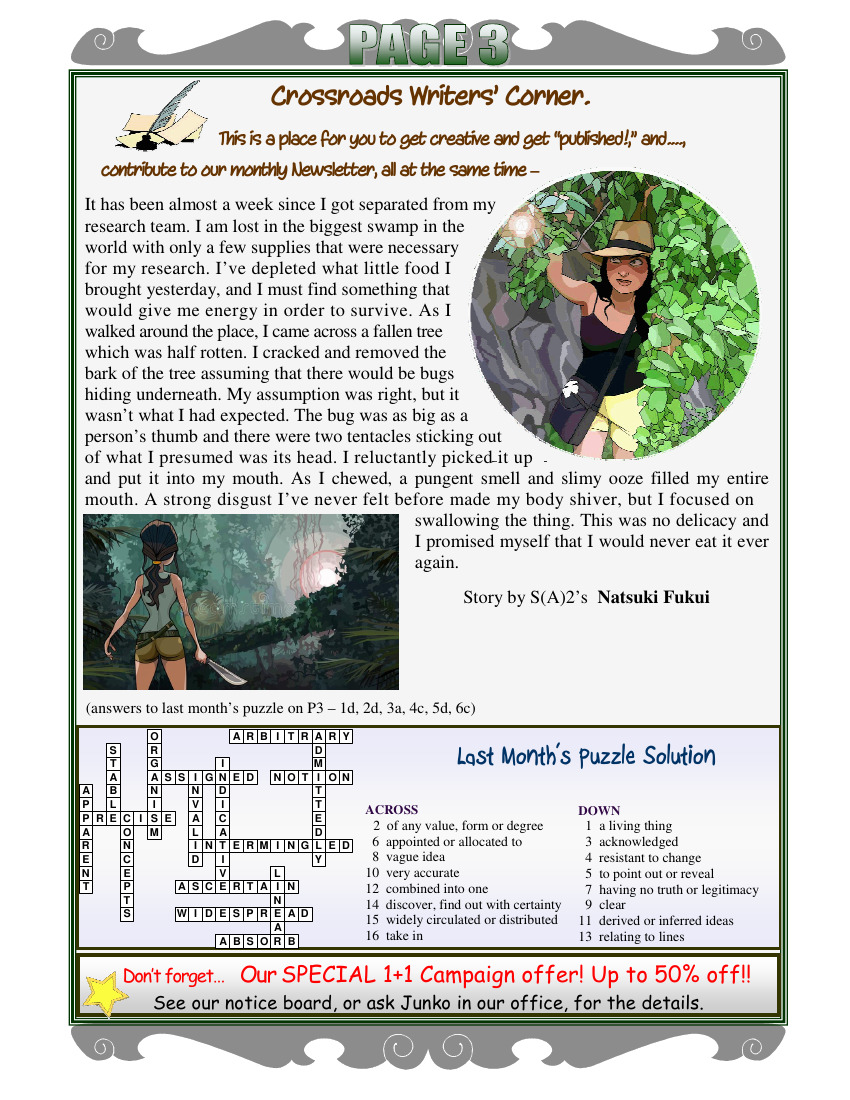 CROSSROADSのNews letterをPDFでダウンロード
CROSSROADSのスタッフから、最新のトピックスやメッセージなどを毎月お届けしています。クロスワードパズルなどのコーナーもあります。