CROSSROADS Language Studio's Newsletter April,2019 " A Town Called Bath"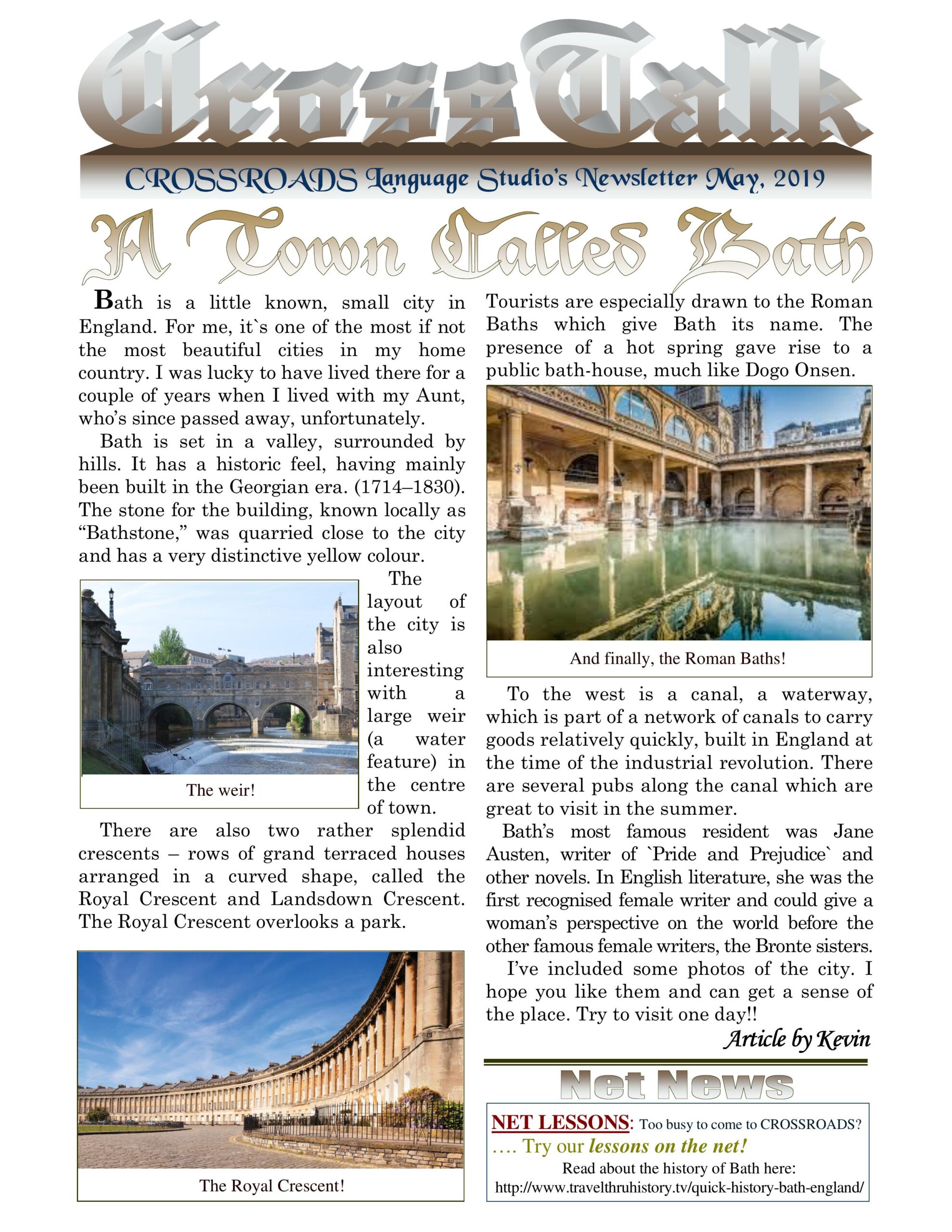 B ath is a little known, small city in England. For me, it`s one of the most if not the most beautiful cities in my home country. I was lucky to have lived there for a couple of years when I lived with my Aunt, who's since passed away, unfortunately.
Bath is set in a valley, surrounded by hills. It has a historic feel, having mainly been built in the Georgian era. (1714–1830). The stone for the building, known locally as "Bathstone," was quarried close to the city and has a very distinctive yellow colour.
The layout of the city is also interesting with a large weir Ella (a water feature) in the centre of town.
There are also two rather splendid crescents – rows of grand terraced houses arranged in a curved shape, called the Royal Crescent and Landsdown Crescent. The Royal Crescent overlooks a park.
Tourists are especially drawn to the Roman Baths which give Bath its name. The presence of a hot spring gave rise to a public bath-house, much like Dogo Onsen.
To the west is a canal, a waterway, which is part of a network of canals to carry goods relatively quickly, built in England at the time of the industrial revolution. There are several pubs along the canal which are great to visit in the summer.
Bath's most famous resident was Jane Austen, writer of `Pride and Prejudice` and other novels. In English literature, she was the first recognised female writer and could give a woman's perspective on the world before the other famous female writers, the Bronte sisters.
I've included some photos of the city. I hope you like them and can get a sense of the place. Try to visit one day!!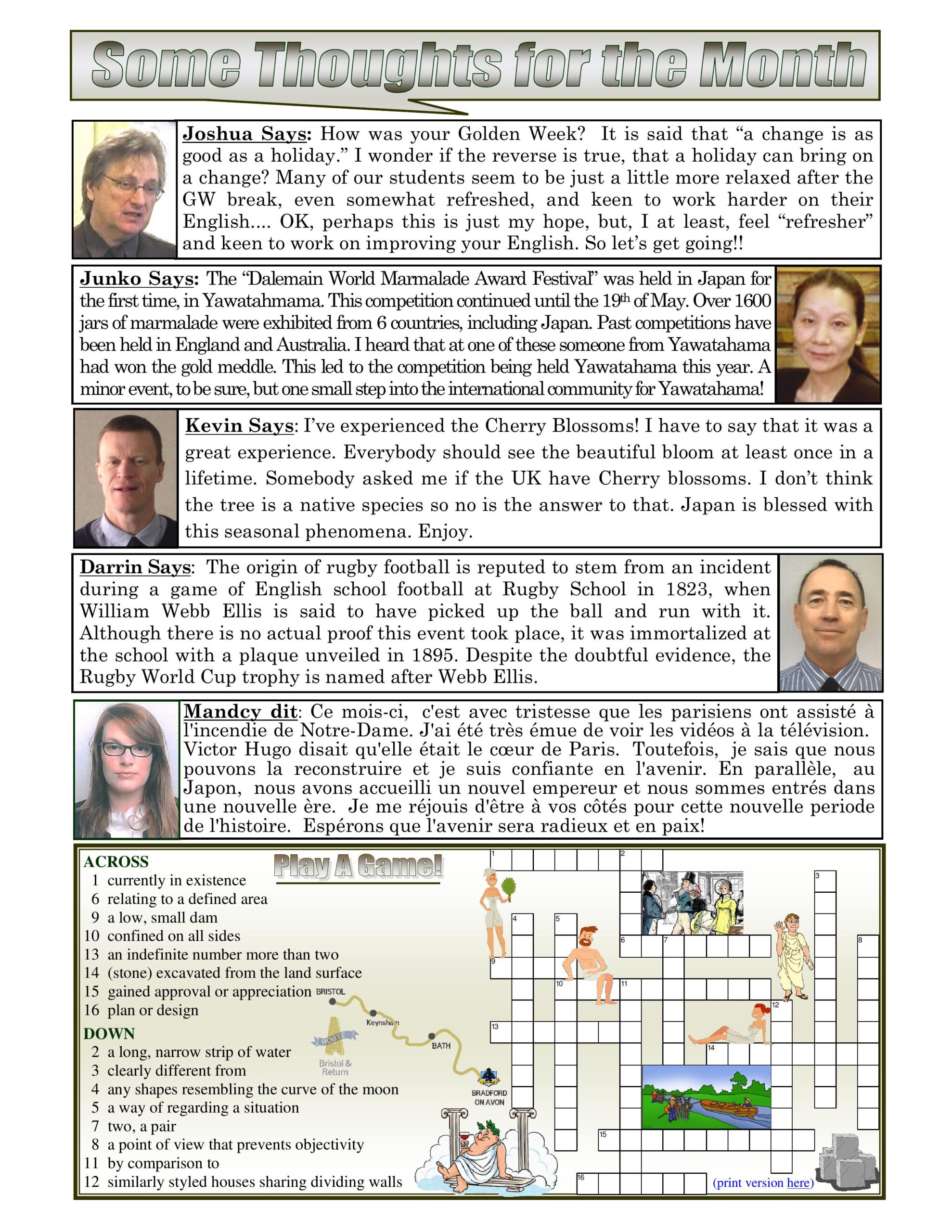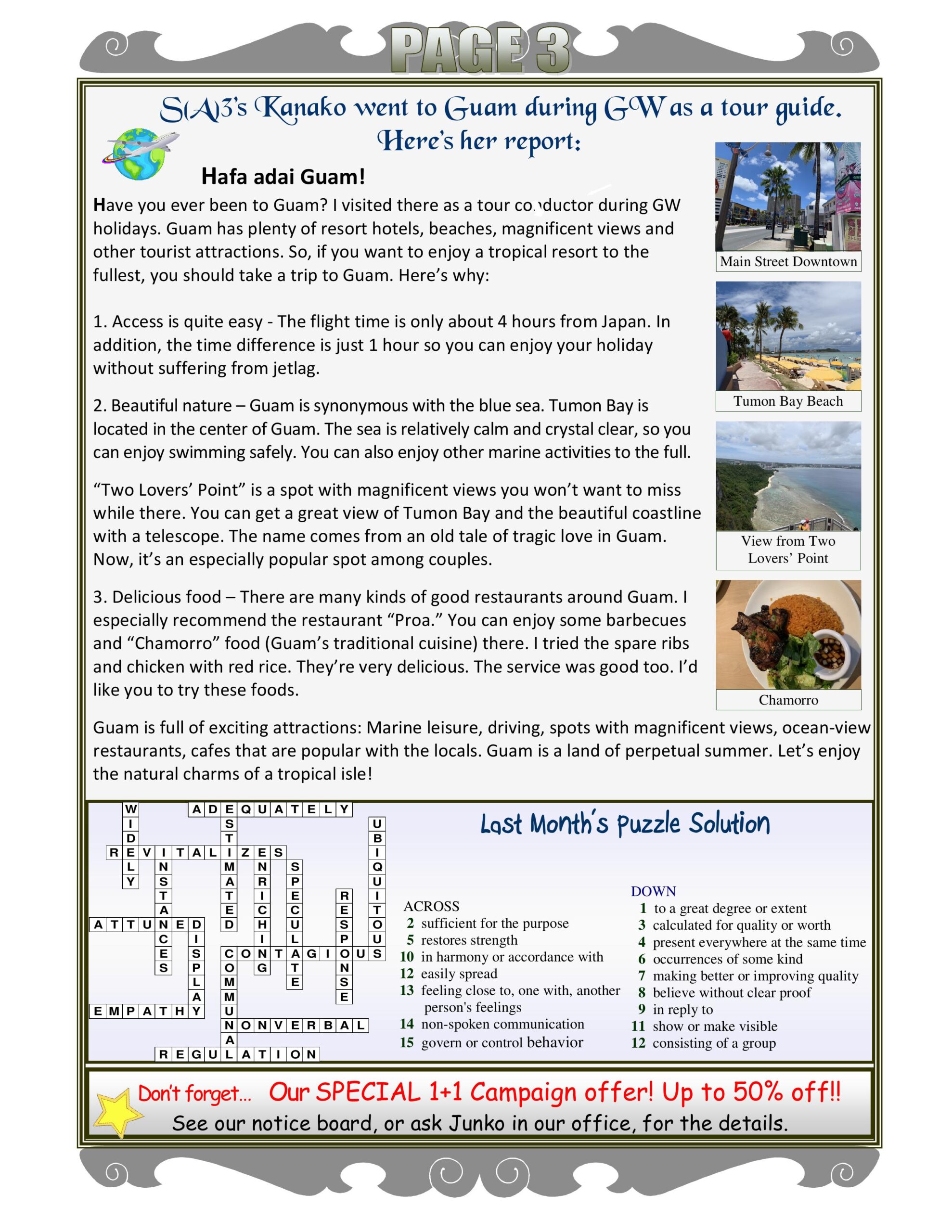 CROSSROADSのNews letterをPDFでダウンロード
CROSSROADSのスタッフから、最新のトピックスやメッセージなどを毎月お届けしています。クロスワードパズルなどのコーナーもあります。