CROSSROADS Language Studio's Newsletter March,2018 "The Importance of Black Panther"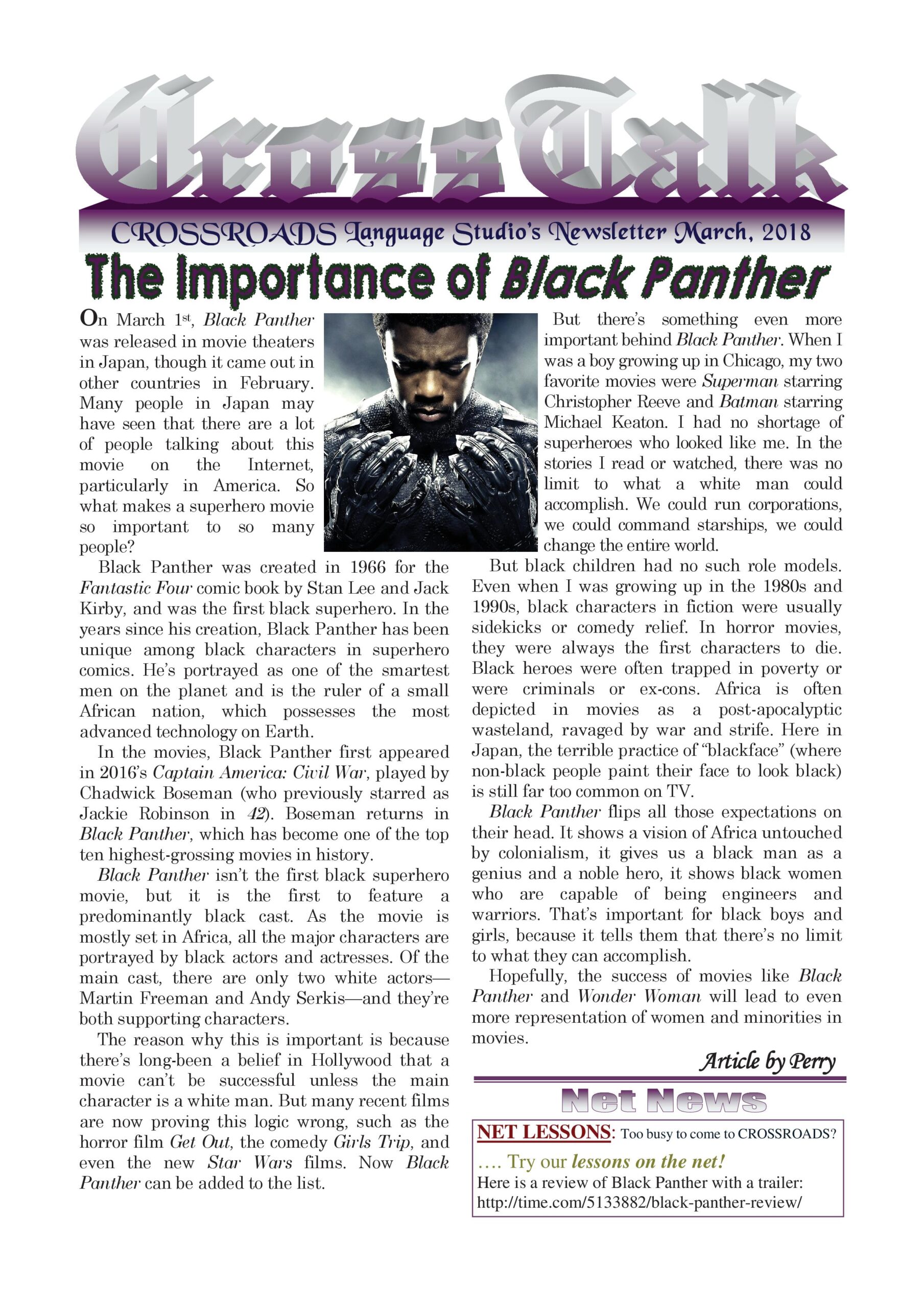 On March 1st, Black Panther was released in movie theaters in Japan, though it came out in other countries in February. Many people in Japan may have seen that there are a lot of people talking about this movie on the Internet, particularly in America. So what makes a superhero movie so important to so many people?
Black Panther was created in 1966 for the Fantastic Four comic book by Stan Lee and Jack Kirby, and was the first black superhero. In the years since his creation, Black Panther has been unique among black characters in superhero comics. He's portrayed as one of the smartest men on the planet and is the ruler of a small African nation, which possesses the most advanced technology on Earth.
In the movies, Black Panther first appeared in 2016's Captain America: Civil War, played by Chadwick Boseman (who previously starred as Jackie Robinson in 42). Boseman returns in Black Panther, which has become one of the top ten highest-grossing movies in history.
Black Panther isn't the first black superhero movie, but it is the first to feature a predominantly black cast. As the movie is mostly set in Africa, all the major characters are portrayed by black actors and actresses. Of the main cast, there are only two white actors— Martin Freeman and Andy Serkis—and they're both supporting characters.
The reason why this is important is because there's long-been a belief in Hollywood that a movie can't be successful unless the main character is a white man. But many recent films are now proving this logic wrong, such as the horror film Get Out, the comedy Girls Trip, and even the new Star Wars films. Now Black Panther can be added to the list.
But there's something even more important behind Black Panther. When I was a boy growing up in Chicago, my two favorite movies were Superman starring Christopher Reeve and Batman starring Michael Keaton. I had no shortage of superheroes who looked like me. In the stories I read or watched, there was no limit to what a white man could accomplish. We could run corporations, we could command starships, we could change the entire world.
But black children had no such role models. Even when I was growing up in the 1980s and 1990s, black characters in fiction were usually sidekicks or comedy relief. In horror movies, they were always the first characters to die. Black heroes were often trapped in poverty or were criminals or ex-cons. Africa is often depicted in movies as a post-apocalyptic wasteland, ravaged by war and strife. Here in Japan, the terrible practice of "blackface" (where non-black people paint their face to look black) is still far too common on TV.
Black Panther flips all those expectations on their head. It shows a vision of Africa untouched by colonialism, it gives us a black man as a genius and a noble hero, it shows black women who are capable of being engineers and warriors. That's important for black boys and girls, because it tells them that there's no limit to what they can accomplish.
Hopefully, the success of movies like Black Panther and Wonder Woman will lead to even more representation of women and minorities in movies.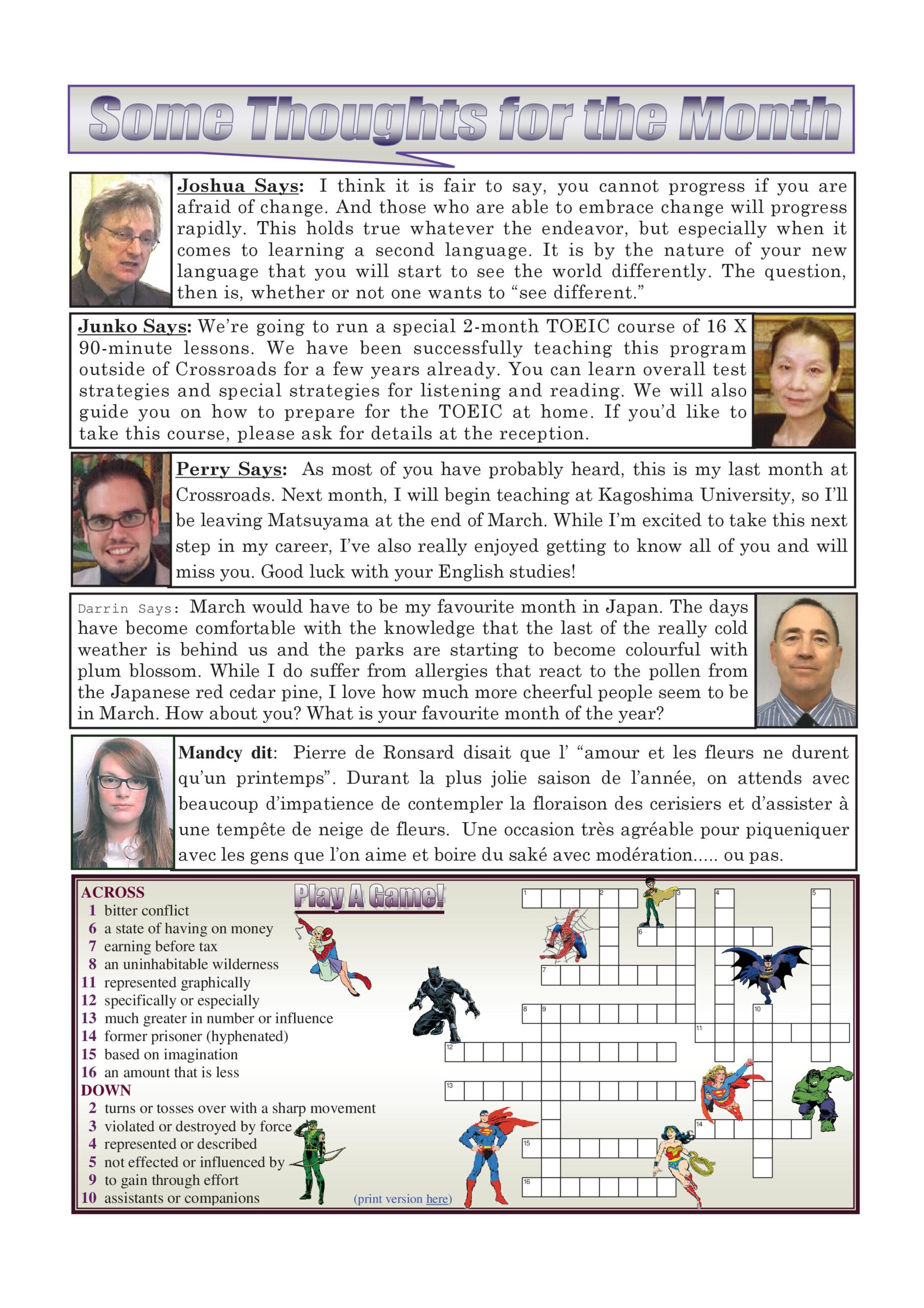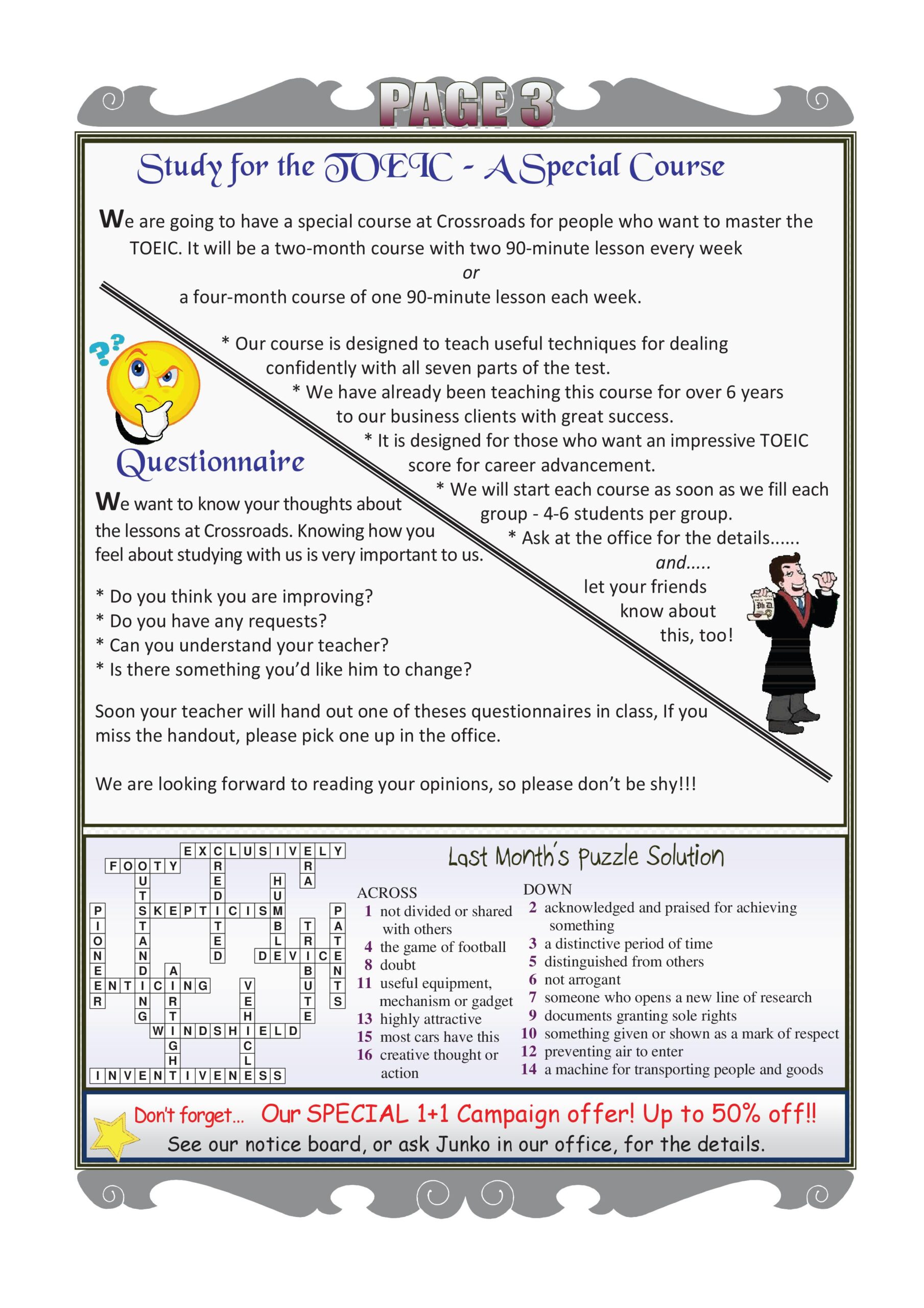 CROSSROADSのNews letterをPDFでダウンロード
CROSSROADSのスタッフから、最新のトピックスやメッセージなどを毎月お届けしています。クロスワードパズルなどのコーナーもあります。